DATA PROTECTION: NO PERSONAL DATA IS COLLECTED NOR STORED BY BLOGGER
ENTERTAINING AND EDUCATIONAL EVENTS IN SUSSEX UK - FUN AS WELL AS FACTUAL
KEEP VISITING THIS SITE FOR REGULAR UPDATES
DETAILS OF VENUES AT END - SCROLL DOWN TO BOTTOM OF PAGE.
Check venues, fees, dates before booking - accurate as possible, but may change, be postponed or cancelled.
A talk by Sarah Tobias at the West Pier Centre
(in the prom arches opposite the ruins of the pier)
Thursday 27 February 2020 6-7pm
£6
wine or soft drink included.
Further information/booking: info@westpier.co.
Book: via Eventbrite:
Pelham Street, Brighton, BN1 4FA tel 01273 667704/88
"The Whiplash Curve" Art Nouveau (1890-1910)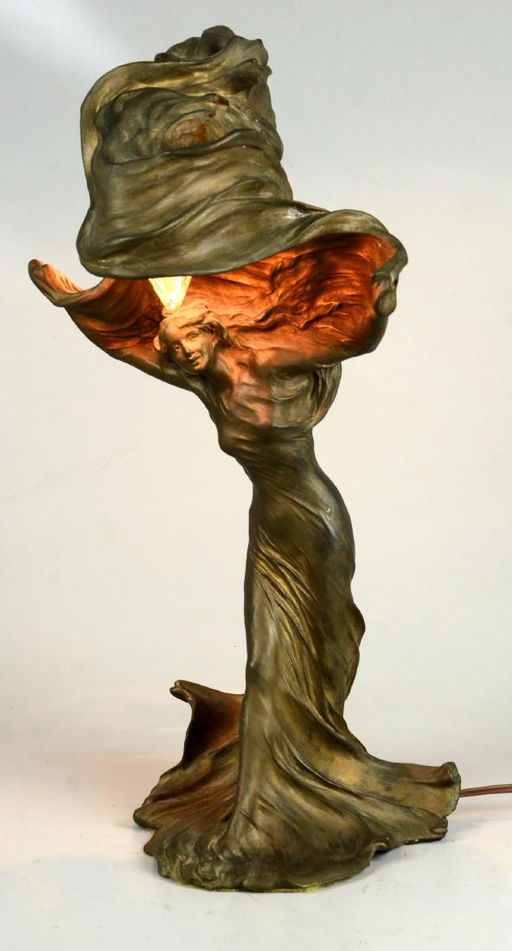 The Art Nouveau style followed on directly from Victorian Arts and Crafts and
was in direct response to radical changes and technological advances.
Its iconic style was highly decorative, with undulating and flowing forms,
waves, asymmetrical lines and the famous "whiplash curve", and was found
on,
jewellery,
ceramics, metalwork, glass and advertising posters.
Its organic structure, designs and motifs were influenced by many styles,
folklore, ancient and classical countries - including Japan, France and Islamic
and Eastern traditions; and mainly of nature and natural styles, such as
plant forms, floral and leaf patterns, sea anemones and insects - especially
the dragonfly. The particular style also incorporated long flowing tendrils
of hair and entwined foliage.
1 day SATURDAY 14 March 2020
11am-3pm
Ref no:
CM0163-1C
Pelham St campus
Fee: £26
13 Brunswick Square, Hove, BN3 1EH
A really exciting and unique event:
A DAY IN THE LIFE OF A REGENCY TOWN HOUSE
Saturday 4 April 10.30am-4pm
Presented by lecturer and guide Sarah Tobias
and Town House cook Paul Couchman
You will be welcomed with hot chocolate (or coffee) and plum cake in the kitchen followed by discussion on servant duties and then on to the basement of no. 10 Brunswick Square which is a time capsule, having been left undisturbed for many years, where you will enjoy a guided tour. Regency inspired lunch back at the Town House will be followed by an illustrated talk in the small servant hall on daily life for the wealthy who lived in the main part of the house - which we will then tour. Discussion, questions and answer session with afternoon tea and cake ends our pleasant day.
£60 includes all talks, tours, hot drinks, lunch and cake.
Early Bird offer £47 until February 29
.
SOLD OUT
Event is being repeated Saturday June 6 - with outdoor pic-nic instead of indoor lunch.
Book via eventbrite - there is a booking fee:
Version with indoor Regency-style luncheon is being repeated Saturday October 3rd
Paul and Sarah have more fabulous events coming up at the Regency Town House including an evening of poetry and cake, Mourning Breakfast (with talks on customs and rituals of Victorian mourning), Halloween! and Christmas.
<<<<<<<<<<<<<<<<<<<<<<<<<<<<<<<<
>>>>>>>>>>>>>>>>>>>>>>>>>>>>>>>>>
Pelham Street, Brighton, BN1 4FA tel 01273 667704/88
Introducing the Victorians
An introduction into the world of the remarkable and influential Victorian period
which spanned 64 years and saw many changes and advances, opening up spheres
of communication, travel and consumerism, especially
after the Great Exhibition of 1851.
This short course is an introduction and overview of a long historical period which will be followed up in the next academic year. We discuss aspects of social and daily life in in nineteenth century England, and the effect on the working, middle and upper classes. Particular consideration is given to the impact on women's lives. The Victorian era saw many changes in all aspects of daily life within the home, at work, in the factories, mills and for the life of the influential and wealthy.
We take a general look at life in factories and mills, problems of housing, poor
nutrition, lack of education and medical attention and the wealth of Victorian
literature. We discuss social investigation and reforms which were also tackled
in some of the novels of the period.
Illustrated with powerpoint slides.
6 weeks Monday 1.30-3.30pm start 20 April 2020
Ref no:
CL0028-1C
Pelham St c
ampus
Fee £64
T

he World of Iconic Art Deco - Interwar Modernism 1918-1939
For those of you who love the iconic style of Art Deco and clean lines of Modernism,
this is the course which will explain the difference between the two and discover
the influences that made these innovative forms.
For those of you who love the iconic style of Art Deco and clean lines of Modernism,
this is the course which will explain the difference between the two and discover
the influences that made these innovative forms.
We study the inter-war years of change and innovation focussing on The Decorative
Movement, Modernism or 'moderne', later described as 'Art Deco' which was based
on classical and other influences, including Egyptian - after the 1922 opening of
Tutankhamun's tomb. The smoothly distinctive 'Modernist' style dominated all
aspects of domestic and cultural life and was notable for its architectural and
design features. Motifs included the sunray.

The distinctive iconic style of space, light and speed, utilised modern technology
and innovations such as plastic, chrome, aluminium and electricity. Smooth lines
and geometric patterns featured on architecture, advertising, fashion,
jewellery, furniture, glass, ceramics, lighting, metalware,
technology and cinema.

Richly illustrated with masses of images and powerpoint slidehows
5 weeks Tuesday 7-9pm start 21 April 2020
Ref no:
CL0068-1C
Pelham Street campus Fee £64
R
S
ummer
R
eading:
B
ooks,
B
ooks and
M
ore
B
ooks
!
R
Unique course comprising literature and social and cultural history.
Books for summer reading - recommendations, discussion, background social
history... and novels to read before class. If you like books, literature and social history – this is for you! A different, unusual, exciting way of reading and learning in a friendly, relaxed group. We also view extracts of two of the novels that were made into films.
A reading list will be available from the tutor and you will be expected to participate in group discussion.
1 day Saturday 25 April 2020 10am-4pm
Ref: CL0067-1C
Pelham Street campus.
Fee: £26
R
S
ummer in the
C
ity:
E
xploring
B
righton's
U
nique
Hi
story
R
Two classroom sessions and 3 field trips in Brighton
Royal Pavilion & Museums, Brighton & Hove
We study the fascinating history of Brighton in two classroom sessions giving a brief historical overview and looking at early maps.
This will be followed by three field trips, getting to know our unique city, discovering lots of hidden gems and understanding how Brighton evolved from a small Georgian fishing town to the vibrant seaside resort of today.
5 weeks Saturday 11am-1pm starting 02 May 2020
Ref: CL0027-1C
Pelham Street campus Fee: £64
Only few places remaining
Brunswick Square, Hove, BN3 1EH
THE VICTORIANS : FROM CRADLE TO GRAVE
A talk with costumes and accessories from the wonderful collection of Marion May followed by tea and cake in dining room and servant's kitchen, after which Sarah Tobias will give an illustrated talk on Victorians and Social life.
Study day at the West Pier Centre
Patrick Hamilton's "The West Pier" followed by Tea at the Metropole
Thursday 11 June 11am-4pm
We study social, cultural, local and West Pier history, characters and events - all within Patrick Hamilton's excellent novel, followed by tea at the Hotel Metropole.
Morning session will be followed by a short seafront tour. Bring a packed lunch to eat on the beach or forecourt - or
several
cafes nearby. After our
afternoon
session we will
go across the road to the Metropole Hotel for afternoon tea.
The hotel features in the novel.
Illustrated with powerpoint slideshow.
Please read the short novel beforehand.
Places will be limited so early booking advised. All final details and fees will appear here soon with link to EventBrite for booking.
Tutor is ex-West Pier tour guide
--------------------------------------------------------------------------------------------------------------------------
Sarah Tobias MA, BA Hons, Dip Eur Hum
Entertaining lecturer in social, cultural and local (Brighton, Sussex, UK) history
Contact me for talks/guided walks/visits for groups, clubs, societies.
Current list of 30+ topics
Also contact me for poetry readings and narrations.
More information about me, my subjects, research and contact:
https://www.linkedin.com/in/sarah-tobias-0318943a?trk=nav_responsive_tab_profile
*
*
*
*
*
*
*
*
*
*
*
*
*
*
*
*
*
*
*
*
*
*
*
*
*
*
*
*
*
*
*
*
*
*
*
*
*
*
*
*
*
*
*
*
*
*
*
*
*
*
*
*
*
*
*
*
*
*
*
*
*
*
*
*
Courses -Venue Addresses, transport and refreshments
Brighton Metroplitan College MET (formerly City College)
Pelham Street, Brighton BN1 4FA
Behind York Place & London Road, turn up Cheapside – Aldi supermarket on corner. Or, turn left in Trafalgar St walking down from Station.
Nearby car park, about 5 minutes walk.
Railway station few minutes walk
Refreshments and further information:
College canteen. Tea and coffee bar on balcony of Main Building. Vending machine.
Coffee shops, small cafés and public houses in nearby London Road
London Road and Trafalgar Street: many shops, some banks and supermarkets
Whitehawk Inn Community Centre
Whitehawk Road Brighton, BN2 3NS
Buses stop nearby and some outside venue
Metered street car parking
Shops, Co-op, public library in same road.
Few minutes walk to sea, beach and Marina or East Brighton Park
Holy Cross Church Hall, Woodingdean
Warren Road, Brighton, BN2 6ND
Car park outside Library and Community Centre over the road, opposite church hall. Bus nos 2, 22, 22A stop nearby.
Tea-making facilities in hall. Small cafes nearby.
Downs Hotel almost next door serves tea, coffee and refreshments at bar and has outside area.
Woodingdean public library over the road.
Shops, Co-op, dry cleaners nearby
Preston Drove, Brighton BN1 6SD
Situated at end of Preston Park.
Free parking outside and in adjacent street.
No cafe. Refreshments provided by staff
Delicatessen cafe and public houses opposite and in Preston Drove.
Chalet restaurant in park.
13 Brunswick Square, Hove, BN3 1EH
Buses stop at the top of Brunswick square in Western Road
Lots of shops and cafes in Western Road. Seafront is about 2 minutes walk
The West Pier Centre
103-105 King's Road Arches, Brighton, BN1 2FN
Nearby car parks - Regency Square. Buses stop in Western Road and walk down.
Wine or cool drink provided
Situated on the lower prom and seafront. Various shops and lots of cafes and restaurants. Hotels on upper level ov
er the road. Western Road and popular streets of Brighton with many shops and cafes are 10-20 minutes w
alk
Falmer, Brighton, BN1 9RH
Campus located in the South Downs National Park
Buses and rail nearby into town and elsewhere
Cafes and restaurants on campus.
Co-op, pharmacy, books and stationery shops